Risky places for crime- Safeplaces Network Seminar series | 21 January – 18 November 2021
*NEW!!! Registration link here
Missa inte Säkraplatsers föreläsningar 2021: Varannan torsdag 17.30!
Risky places for crime
Safeplaces Network – Seminar series
21 January – 18 November 2021
17:30 CET
Crime does not occur randomly, it tends to be concentrated in places that are 'risky'. These places include a range of settings such as convenience stores, parks, and transit stations, even confined to particular street corners, depending on the crime. However, our understanding of the places and settings that attract disproportionately high levels of crimes is still in its infancy.
We will be answering the following questions:
What is a risky facility? Are they crime hotspots? Crime attractors and/or radiators?
Which are the most typical examples of risky places for crime? Why do places vary in risk?
Can risk be reduced? How can crime prevention support the improvement of safety conditions in risky places?
How can ICT technology support safety interventions in risky places?
How can we critically discuss safety needs of different groups in risky places? Can we plan for safe, inclusive and sustainable places?
We start by critically reviewing the theory of risky places, examining measurement challenges and opportunities to reduce crime risk across a range of settings and discussing safety in risky places in an interdisciplinary perspective. This series of seminars will be carried out in cooperation with the School of Social Sciences, Nottingham Trent University in the UK.
This series started in 2019 with local seminars focusing on transport nodes as risky places organized by Safeplaces network. In 2021, these one-hour lectures will be online, twice a month, starting 17:30 CET, followed by discussion.
All lectures will be held in English.
The chairs of the series are Prof Vania Ceccato, KTH-Safeplaces network and Associate Professor Andrew Newton.
We start the series with two of the most prominent scholars in the field of environmental criminology, Prof John Eck, University of Cincinnati, USA and Patricia Brantingham, Simon Fraser University, Canada.
Welcome!
Schedule of seminar series
21 January 2021
17:30 CET
Risky facilities: Advancing theory and making difference in practice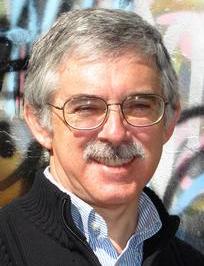 Prof John Eck, University of Cincinnati, USA
Risky facilities provide opportunities for the prevention of crime at risky places. What characteristics do the high crime facilities possess that are not present at facilities with lower rates of crime? It is these characteristics that offer the most promising explanations for these crime discrepancies. In this lecture, we argue that the distribution of crime across a population of similar facilities follows a J-curve: a few of the facilities account for most of the crime in these facilities. We revisit some of the explanations for risky facilities; examine measurement problems associated with studying them; list policy options; and conclude by exploring the hypothesis that crime concentration among groups of homogeneous facilities may be the outgrowth of complex dynamic interactions among individuals–offenders, targets, and place managers.
28 January 2021
17:30 CET
Beyond crime generators and attractors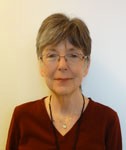 Patricia Brantingham, Simon Fraser University, Canada
A tenet of crime pattern theory (Brantingham and Brantingham, 1993) is that certain places may act as a crime attractor, crime generator, crime detractor, or crime neutral area. Originally, it was postulated that places which bring lots of people together, whereby an offender identifies an opportunity for crime that was not pre-planned, can be considered as a generator of crime; whereas some places are already known to offenders as potentially good targets for crime will be an attractor of crime. Both can be considered as risky places. In contrast, other places can be considered crime neutral or crime detractors, and are therefore places of low risk of crime. This lecture builds on the article by Kinney et al. (2008) and considered the extent to which land use and urban design will influence crime generators and attractors, crime concentration, and the composition of risky places.
4 february 2021
17:30 CET
Crime absorbers, crime radiators as risky places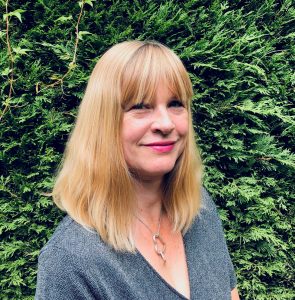 Kate Bowers, UCL Department of Security and Crime Science, UK
This chapter re-examines the concept of crime radiators and crime absorbers first introduced by Bowers in 2014. This paper explored the notion of theft around risky facilities to identify how these places attract crime. It compared theft at two settings, within risky facilities themselves and in their neighboring environs. Two hypotheses were tested. Firstly, that risky facilities were an absorber of crime, thus it was nearby facilities and the presence of local land use that drove crime at these risky facilities. The second was for crime radiators, and that the risky facilities themselves were the main driver for crime which then radiated out towards nearby environs. By comparing this across a range of previously identified risky facilities, including bars or pubs, cafes, restaurants, shops and retails, and banking, this found that risky facilitators tended to act as crime radiators, whereby they were a driver for both crime in their internal setting and to their nearby setting. Drawing from this research on the comparison between internal and external levels of theft, the author suggests the use of crime absorbers and crime radiators as unit of analyses for future research. It will further identify a set of practical interventions related to this.
11 february 2021
17:30 CET
Risky actions and risky places
Beth Hardie, Affiliated researcher, Centre for Analytic Criminology, University of Cambridge, UK
This seminar emphasises the role of person-environment interaction in acts of crime. Rooted in the theoretical framework of Situational Action Theory, this discussion of risky places centres on the interaction of crime actors with the risky characteristics of settings. Alongside the more commonly studied characteristics of settings, a crucial component of risky places is the presence of risky people engaging in risky activities. Most importantly for this perspective, studying this 'situational interaction' requires data that captures the convergence of particular kinds of people and particular kinds of settings in the spatially and temporally relative moment of an act of crime. The Space-Time Budget (STB) is research tool designed to do just that. This seminar revisits some published findings using rare STB data from the Peterborough Adolescent and Young Adult Development Study (PADS+) to demonstrate why this kind of approach and methodology is so important for our understanding of risky places, and to highlight what distinguishes the findings facilitated by such methods from those generated by more traditional approaches to studying concentrations of crime.
11 march 2021
17:30 CET
Public Transit – Risky facilities and 'busyness'
Assoc. Prof. Andrew Newton,  Policing and Criminology, NTU, UK
This lecture will explore the extent to which public transit environs can considered as risky places for crime. Drawing on a range of empirical studies by the author and other colleagues in the field, it will firstly examine how the ideas presented in previous seminars, namely risky facilities, crime generators and attractors, crime absorbers and radiators, and space time budgets can be used to explain crime at public transport. It will then refine these ideas to consider how some of the unique and complex characteristics of public transport systems contribute to their risk. These include: the periodicity and regularity of travel; the variety of users on the system; the multi-functional nature of many transit settings; the position of a transit setting within a transit network; and the concept of the 'busyness of transport settings, for example comparing peak to off peak travel times. It will conclude by considering the implications of this for crime prevention, before identifying some key yet perhaps unanswered questions for future research.
18 march 2021
17:30 CET
How can paths be risky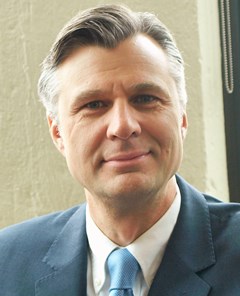 Prof. Douglas Wiebe, Biostatistics, Epidemiology, and Informatics, Perelman School of Medicine, USA
Studies of crime and place have found that incidents of assault and victimization occur more often in some locations than others. Studies of individuals' paths provide a different approach to study places and crime, by investigating whether the risk of committing violence or the risk of being assaulted varies from location to location and from one moment to another as individuals walk or otherwise travel over the course of their activities. If the level of risk varies over the path of an individual's travel, it should be possible to measure that variability and identify evidence that a change from a lower to higher level corresponds to an abrupt onset of an assault or victimization event. This paper describes theoretical constructs that lay the foundation for such an approach, and study design, measurement, and modeling options that can be used to study the notion that travel paths can be risky.
25 march 2021
17:30 CET
Alcohol-serving Businesses as Risky Places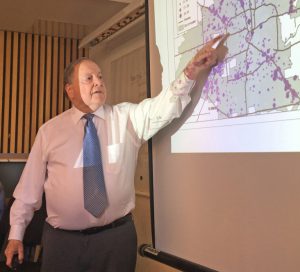 Dr. Ned Levine, Urban Researcher, Ned Levine and Associates, USA
Alcohol abuse has long been associated with health problems and social ills including spousal and child abuse, crime and motor vehicle crashes.  This lecture will examine the relationship of businesses that serve alcohol for consumption with crime and alcohol-related motor vehicle crashes. Using data from Houston, Texas, serious crimes committed in 2016 and alcohol-related motor vehicle crashes in 2012-14 were examined in relationship to alcohol-serving businesses in the city.  The businesses were concentrated towards the center of the city and also in clusters.  Eighty-five clusters of alcohol-serving businesses were identified, covering 42% of the businesses but in only 3% of the city's area. These clusters contained approximately 14% of serious crimes and 17% of alcohol-related vehicle crashes. A higher concentration of both types of events occurred late in the evening and after Midnight. The data were allocated to roadway segments and a spatial regression model showed that, controlling for the type of roadway, the more alcohol-serving businesses there were on a segment, the greater the number of alcohol-related vehicle crashes that occurred.  Further, the relationship was exponential, suggesting that the concentration of alcohol-serving businesses increases the likelihood of alcohol-related vehicle crashes (and most likely serious crimes, too).  Possible reasons for the concentration effect are discussed and policy implications are outlined.
22 april 2021
17:30 CET
Risky Places and Public Housing: Understanding Gun Violence in NYC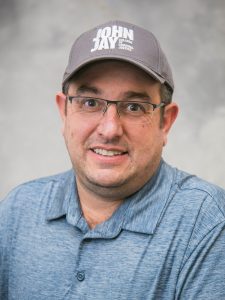 Christopher Herrmann, Assistant Professor, Department of Law & Police Science, CUNY John Jay College of Criminal Justice (NYC), USA
Many New Yorkers today enjoy a far safer and less risky city than the 1990's — 2000's , in every borough and by nearly any measure. But as New York City's violent crime retreated, it continued to cluster both geographically and demographically. In particular, New York City's public housing residents in the last twenty years came to suffer from growing and often extreme levels of gun violence—even as shootings plummeted citywide to half the national rate. In NYC, gun violence has decreased 24.2% in New York City between 2011-2015, but during this same time period, shootings increased 8% in public housing and are now five times greater than the city average. In several NYC public housing developments, some gun violence victimization rates are ninety times higher than the citywide rate – these public housing developments have become the 'riskiest places' in NYC.
29 april 2021
17:30 CET
Measuring fear in risky places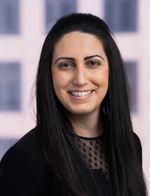 Dr Yasemin Irvin-Erickson, Assistant Professor of Criminology, Law and Society, and a Fellow at the Urban Institute's Justice Policy Center, George Mason University, USA
In the past couple of years, the advancement of smartphone technology and increased use of smartphones among individuals have provided new means to criminology researchers and practitioners to observe public spaces and to crowdsource data on crime. Criminologists recently started utilizing Ecological Momentary Assessments (EMAs), an innovative data collection method commonly used in health sciences, to collect context-specific data on individuals' fear of crime. This lecture will include a short review of these recent studies that utilize EMAs to collect real-time data on fear of crime and perceived risk of crime at places. It will conclude by discussing the prospects of this methodology for future research and practice in Criminology.
13 may 2021
17:30 CET
Risky night-time entertainment zones, corners, and slivers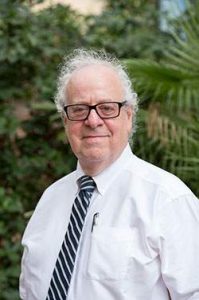 Prof Marcus Felson, Texas State University, USA
Many crimes in modern societies occur in entertainment zones at night. Suburban and middle-class offenders contribute to these crimes as victims and offenders, yet the incidents are recorded away from their own zone of residence. Outdoor assaults occur in great disproportion in night-time entertainment zones. Some of the entertainment zones are strips along a street. Others are confined to particular corners. Sometimes a relatively tame entertainment zone contains a sliver of dangerous activity at its edge. Sometimes risky night-time entertainment is dispersed or diluted and hence less easily noticed. Other times such entertainment is highly concentrated, drawing from a larger hinterland. This paper deliberately raises more questions than it answers.
27 may 2021
17:30 CET
Hanging out in Hyperspace: Risky places Redefined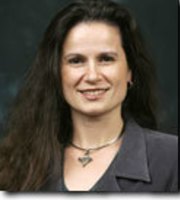 Prof. Gisela Bichler, Department of Criminal Justice, CSUSB, California State University, USA
*NEW!!!
Registration link here