Women who build cities – Webinar / May 12, 2021
Women who build cities – Webinar 
May 12, 2021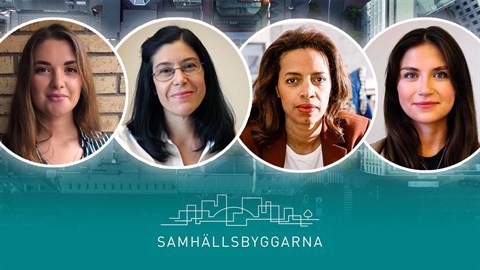 WOMEN WHO BUILD CITIES
Welcome to the first webinar in a series of webinars about opportunities, career paths and women's participation in urban development in Sweden by Samhällsbyggarna.
May 12, 2021
10:00-11:15
via Zoom
The webinar will be held in English
Click here to register for the seminar
Most of the cities around the world were built by men and for men, and Sweden was not an exception. Although inclusion of women and a share of female professionals in the urban development industry is still very low, a good news is that we are slowly reaching the point when this status quo can be challenged!
Samhällsbyggarna wants to inspire more women to join this professional path and show by example some of the ways to be involved. We are holding a webinar where you will hear four inspiring stories from women who contribute to building Swedish cities and communities.
An architecture firm CEO, a managing director in sustainable energy, an independent international think-tank expert, a KTH professor and a recent graduate who now works at a municipality will share their career paths, current work and discuss why it is vital to plan and build our cities by women and with women in focus.
We welcome students, recent graduates, young professionals and everyone else who is interested in more inclusive cities and urban development processes. The webinar is held online via Zoom and in English. Register here.
MODERATED BY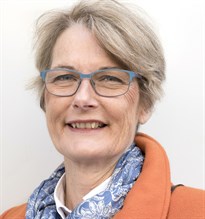 Agneta Persson
Samhällsbyggarna/Managing Director at Anthesis Sweden
Agneta is an expert in sustainable energy systems, energy efficiency, low energy buildings, technology procurement.
SPEAKERS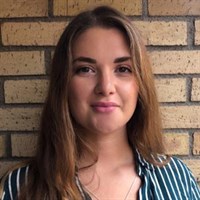 Tove Julin
Project manager at Global Utmaning, team Her City Toolbox. 
Tove works with the Sustainable Cities program, which addresses sustainable urbanisation from different perspectives, with a strong focus on inclusion and local implementation of the 2030 agenda. She leads the project Women Leaders and the think tank's work with Swedish housing policy.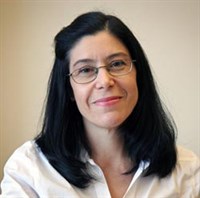 Dr. Vania Ceccato 
Professor at the Department of Urban Planning and Environment (KTH), coordinator of Safeplaces network.
Vania is the coordinator of the Urban & Community Safety Research Group which has recently become a partner of the UN-Habitat SaferCities program. She is also the coordinator of Safeplaces network that aims to improve knowledge and practices in situation-based crime prevention in Sweden.
Ceccato aims at promoting research that is gender informed and was a member of the genderSTE – an EU initiative aimed at promoting women's careers in science and technology through structural change of institutions.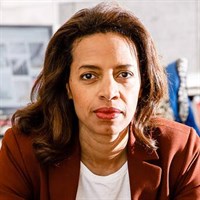 Rahel Belatchew
Chief Architect, CEO and Founder at Belatchew Arkitekter
Rahel is an award-winning architect, named Architect of the Year, who has worked in Paris, Luxembourg, Tokyo and Stockholm. In addition to Belatchew Architects, Rahel also runs the experimental studio Belatchew Labs in order to find solutions to the city's challenges through method development, digitization and sustainable architecture.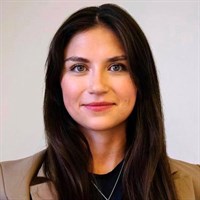 Ksenia Zlygosteva
Urban planning and development coordinator at Tyresö municipality 
Ksenia is a recently graduated young professional in human geography and urban planning, who moved to Sweden in 2018 and is now working with strategic development and projects administration at Tyresö municipality.